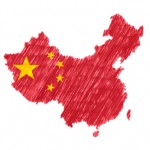 When Gannett Newspapers posted me to China in 1996, the Pudong area of Shanghai was just beginning its transformation from swampy farmland and ramshackle wharves into a thriving financial district. Today it's one of the world's key financial centers, home to more than 5 million people, one of the world's tallest buildings, and an international airport.
When Apple shopped for a site for its first Shanghai Apple store, it chose a spot in Pudong.
The Pudong "experiment" has done so well, in fact, that Pudong has emerged as one of China's real financial anchors. Indeed, The Wall Street Journal recently wrote that "today, as worries of a China property crash are back in force, there is an unlikely bright spot: Pudong."
Since 1990, the amount of surface-area construction that's taken place in Pudong is the equivalent of two Manhattans. And while Pudong was conceived as an international gateway, it's actually become a model of how development should take place, as China's economy shifts from one focused on exports to one being driven by domestic spending.