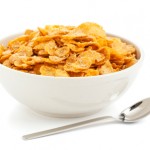 So, you've been consuming large servings of China's "credit crunch" in your morning news lately...but do you know the ingredients hiding inside your breakfast?
Here is a simple breakdown on what China's credit crunch is, and why it's important to your wallet:
Let's begin with some shocking numbers.
China is the world's 2nd largest economy.
The Chinese stock market fell as much as 1.7% on Wednesday, and it had already reached lows unseen since the 2009 global financial crisis.
Short-term inter-bank interest rates last week reached as high as 25%.
It is an understatement to say that investors around the globe are extremely nervous as to what this all means for China's growth.
These dismal numbers all stem from the Chinese credit crunch.
China's government-controlled central bank, the People's Bank of China (PBOC), has been pulling back on feeding the banks yuan to meet the demand for money in order to combat excessive lending that was causing concerns it might overheat the economy and lead to bad investments.
Issues like creating a real estate bubble.
Sound intimately familiar? It definitely should.
To continue reading, please click here…