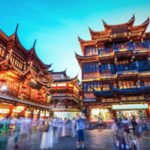 After months of escalating trade fears, the White House has hit the brakes on imposing sanctions on Chinese imports, signaling a potential thaw in international trade relations.
According to U.S. Treasury Secretary Steve Mnuchin, recent trade talks with the nation's largest trading partner yielded significant progress.
"I think we've made meaningful progress," he said. "Now it's up to both of us to make sure that we can implement it."