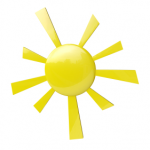 While renewables and other "clean" energy solutions continue to lose steam with investors in North America, it's quite another story elsewhere.
Investment capital is moving east at an incredible pace.
Last week, the Pew Charitable Trusts issued the fourth annual "Who's Winning the Clean Energy Race?"
Worldwide, nations increased clean energy generation capacity by 88 gigawatts (GW) in 2012. However, that also complemented an 11% decline in overall investment compared to 2011.
Some of that is explained by the impending end of heavy government subsidies in both the U.S. and the European Union. But despite the drop, 2012 still marked the third straight year in which clean energy investments topped $200 billion worldwide.
The year still ended with more than five times the investment recorded in 2004, the year generally used as the base for calculations.