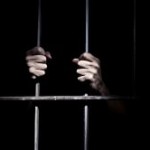 In the days of the Cold War, secret prisons were places where Communist dictators dispatched their political dissidents on trumped up charges, often never to be heard from again.
Back then, Americans would shake their heads in disapproval at those reports and say, "That can't happen here."
But it can - and has.