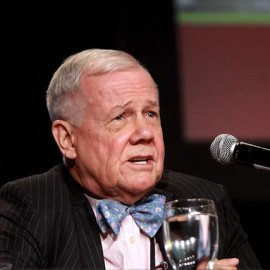 Legendary investor Jim Rogers just spoke with BBC's Radio 4 on Aug. 24, now known as "Black Monday" - the day commodities crashed to their lowest level in the 21st century.
Brent crude oil prices, the international benchmark, have plummeted 18.8% in August so far, dipping below $44 a barrel. Futures have fallen 38.6% from the 2015 high of $69.94 seen just over three months ago. WTI crude oil prices have fallen even more - the U.S. benchmark has tumbled 20% this month, 34.6% this year, to hit below $39 a barrel.
There are ample reasons to be pessimistic about commodities right now.