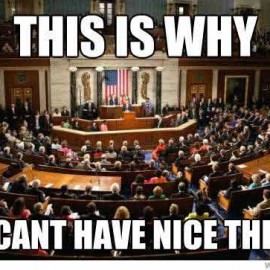 Congress quotes: Nearly all members of Congress raked in salaries of $174,000 per year (not including outside contributions) since 2009, according to a Dec. 30, 2014 report from Congressional Research Service.
But according to popular opinion, these folks don't deserve six-digit compensation...
Public approval of Congress averaged 15% in 2014, and a record low 14% in 2013 according to Gallup.
One reason for such high disapproval of our nation's lawmakers: the things they say...