contested convention
Article Index
Here's what you need to know about a possible contested convention this year...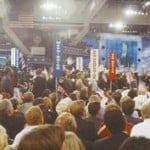 The Republican Party has never seen a brokered convention since primaries became a national obligation, but there's a chance that streak may soon be broken.
Here's what a brokered convention is...
And what it might look like come this July...