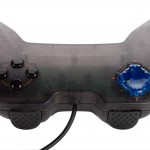 Last week, I wrote about how companies - and investors - can benefit from corporate breakups. I've never claimed to be clairvoyant, but in this case my timing was incidentally prophetic.
On Friday, a fantastic example of corporate breakup-for-value occurred when French conglomerate Vivendi SA (EPA:VIV) announced that it had sold its videogame giant Activision Blizzard (NASDAQ:ATVI) in an $8.17 billion deal.
Vivendi began as a simple water utility company back in the 1800s, but bloomed into one of the most diversified companies of all time. This multinational mass media and telecommunications company has owned everything from Chivas Regal whisky to African and Brazilian phone networks.