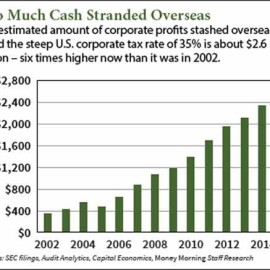 A President Donald Trump corporate tax reform plan is something that could definitely get done in 2017.
With $2.6 trillion in untaxed foreign corporate profits sitting overseas, there's already a bipartisan appetite on Capitol Hill to get something done next year.
But while corporate tax reform sounds like a threat to large multinationals, the proposed changes have some surprising benefits.