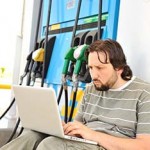 The effects of oil prices are more far-reaching than most people realize.
That's because petroleum permeates nearly every corner of our economy.
For example, just recently it was revealed that low oil prices were going to hurt elderly Americans in particular. Last week, the federal government announced it will not increase the cost of living adjustment (COLA) for fiscal 2016 due to low gas prices.