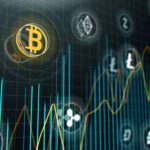 There's a new theory to explain the wild price cycles of crypto assets such as Bitcoin.
It comes from venture capital firm Andreessen Horowitz and links the rise of crypto entrepreneurs to the periodic rallies in the prices of cryptocurrencies.
For investors, the theory offers a tantalizing vision of what comes next.
During the most recent cycle, many startups focused on building investment infrastructure.