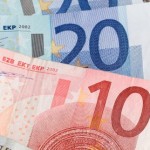 Last week's U.S. Federal Reserve decision - by which the Federal Open Market Committee (FOMC) left rates unchanged, but more importantly did not change their rhetoric going forward about the condition of the economy, or the future plans to taper excessive stimulus - delivered a very memorable week for currency trading.
Plunging from a high of just above 1.38 to a close at the weekly low of 1.3485, the EUR/USD collapsed 315 pips (points in percentage) to gain more than $3,000 on a single contract.
Of course, as all good traders know, one does not pick the absolute high and the absolute low...