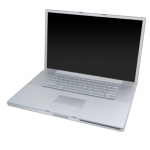 There's a story out of England I heard recently that's one of the most ironic tales of how developments in technology - cybersecurity, in particular - need to be taken more seriously.
The story started in 2009, when 18-year-old Nicholas Webber was arrested for using fraudulent credit card details to pay for a penthouse suite at the Hilton Hotel in Park Lane, Central London.
When police examined Webber's laptop, they found details of 100,000 stolen credit cards linked to losses totaling 16.2 million pounds ($24.6 million)
Turns out Webber ran the Internet crime forum GhostMarket. The site allowed hackers to meet up virtually, create computer viruses and share stolen IDs and private credit card data.
In 2011 Webber was sentenced to five years in prison. Once in prison Webber was allowed to participate in a computer class.
And earlier this year, he hacked the prison computer system.