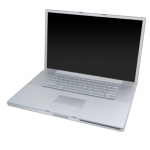 A group of mostly Middle East and North Africa based criminal hackers launched a cyber-attack campaign Tuesday that tested the cybersecurity of U.S. government agencies, financial institutions and commercial businesses.
Dubbed OpUSA, the effort is the latest in a string of cyber-attacks on crucial U.S. entities aimed at slowing down or blocking these heavily trafficked sites.
"We see this as a widening in the cyber war front and organizations may require new tactics or technical defenses to defend," Carl Herberger, VP of security solutions at Radware Ltd. (Nasdaq: RDWR) told FOX Business Network.
"We anticipate that today's [Tuesday] attacks will be against high impact targets, including government websites, law enforcement organizations, brand-name entities, financial services organizations and critical infrastructure providers," he added.
The Department of Homeland Security and the FBI warned of the attacks weeks ago.
"The attacks will likely result in limited disruptions and mostly consistent of nuisance level attacks against publicly accessible web pages and possible data exploitation," read an unclassified memo from Homeland Security, first obtained by cybersecurity blog KrebsOnSecurity.com.
"Independent of the success of the attacks, the criminal hackers likely will leverage press coverage and social media to propagate an anti-US message," the alert said.
Indeed, the story made its rounds in the media, while cybersecurity personnel were on high alert.