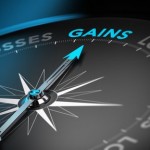 Many investors would like to be able to get a piece of the success that activist investors like Bill Ackman and Carl Icahn enjoy.
Over the past decade, activist-run funds have returned nearly 267% - more than double that of the Standard & Poor's 500 index.
What many don't realize is that figuring out how to profit from the moves of today's biggest activist investors is easier than it looks.