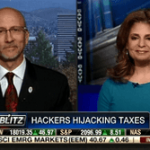 Cybersecurity news: This was just what the 29 million customers of tax preparation software TurboTax feared most - a fraud alert.
On Feb. 6 TurboTax, a unit of Intuit Inc. (Nasdaq: INTU), was forced to suspend its processing of state tax returns for 24 hours. In the preceding days Intuit and 19 states had noticed a spike in fraudulent state tax returns.
It means taxpayers need to get a lot more proactive about cybersecurity.