"Death Watch" Stocks
Article Index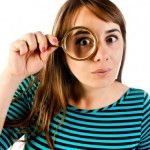 This week
saw San Jose, California networking giant
Cisco Systems Inc.
(Nasdaq:
CSCO)
purchase Columbia, Maryland-based cybersecurity company
Sourcefire, Inc.
(Nasdaq:
FIRE
).
The purchase price was a rather steep $2.7 billion. That's $76 per share - a handsome 29% premium to the around $49 share price early Monday, before the deal was announced. Shares of FIRE are now trading at just under $76 a share.
If you're looking for stocks to buy, these shares have probably had enough fun for one night, but they may have found a decent support level.
Sourcefire has spurned suitors before, and dallied with its fair share of M&A activity - turning down a buy offer from Barracuda Networks, while acquiring antivirus companies Immunet and Clam AntiVirus in the last decade
An Ever More Urgent Need
Attacks on computer networks are, without exaggeration, ceaseless. There is at least one ongoing attack somewhere in the world at any given time. Sourcefire is one of many network security firms filling an increasingly vital niche.
Sourcefire's flagship product, FirePOWER, which is based on the open-source Snort intrusion detection system, is acknowledged to be among the best in the industry.
Snort itself is said to be the most widely deployed IDP technology on earth. One of the more interesting products is their Advanced Malware Protection, which analyzes malware attacks and works to predict and prevent even the very worst attacks.
It's this kind of killer, boutique technology that makes companies like Sourcefire so attractive to the big boys.