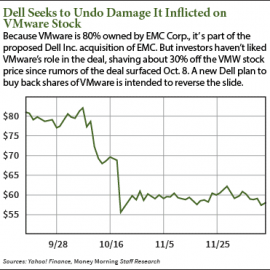 It looks like the worst is over for the VMware stock price.
Dell is talking about buying back $3 billion worth of VMW stock to undo the damage its $67 billion acquisition of EMC has done to the VMware stock price.
VMware Inc. (NYSE: VMW) stock has suffered in the wake of that deal, losing a third of its value since the news leaked in early October.