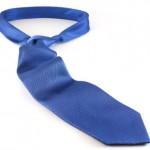 Expect a disappointing jobs report for February thanks to higher taxes and sequestration fears that put companies' hiring plans on hold last month.
Economists expect nonfarm payrolls to show a gain of 160,000 jobs in February, with the unemployment rate holding steady at 7.9%, when the Labor Department releases the February jobs report tomorrow (Friday) at 8:30 a.m.
Employment growth has averaged 177,000 per month over the last six months, and February is expected to fall short.  
One reason is the 2% payroll tax cut that ended with 2012, leaving workers with less disposable income. Also, top income earners were slapped with a higher tax rate.
The full tax impact wasn't felt in January, but retailers and restaurants are beginning to feel the pain.