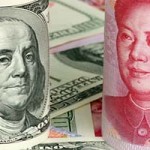 Until this week, a Fed rate hike at the September FOMC meeting seemed more probable by the day.
U.S. Federal Reserve Chairwoman Janet Yellen had hinted for months that the U.S. central bank finally was ready to raise interest rates above zero for the first time since late 2008.
Then the Chinese central bank devalued the yuan.