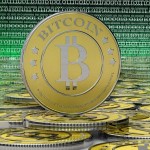 Bitcoin prices climbed back over $1,000 yesterday (Monday), less than two weeks after the virtual currency crashed below $500.
The jump in Bitcoin prices was sparked by news that social game operator Zynga Inc. (Nasdaq: ZNGA) will now be accepting the virtual currency.
In a match made in Internet Heaven, those playing Farmville 2, CastleVille, ChefVille, CoasterVille, Hidden Chronicles, Hidden Shadows, and CityVille will be able to exchange Bitcoin for in-game purchases.