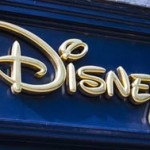 Yes, Disney stock is already down almost 8.6% this year, and 15.2% in the last three months.
"Star Wars: The Force Awakens" failed to give Disney stock the much-anticipated boost in January, despite surpassing over $1.5 billion in domestic box-office revenue.
But there are three major reasons we're still bullish about Disney stock in 2016.
You see, the entertainment company has three expanding revenue streams that will give its stock a much-needed boost in the next few months.