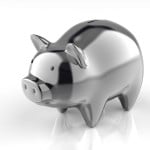 Here's how to get rich in stocks: Buy elite businesses at a good price and let the dividends compound over the years.   That's the safe, steady road to building true wealth.
The key is in selecting the right stocks to buy.

However, most investors starved for solid dividend-payers often overlook one of the safest and most lucrative sectors - small cap dividend stocks. 
Instead they focus on large cap businesses like Wal-Mart Stores Inc. (NYSE: WMT) or McDonald's Corp. (NYSE: MCD).
But therein lies the problem--everybody knows they are great companies. That alone can drive their share prices to dizzying heights.
So investors who limit their choices to the big blue chips can end up paying too much-while missing out on another category of stocks that could make them even more money.
In short, they miss the quality small-cap dividend-payers. Here's why that is a big mistake for most investors.  
Small Cap Stocks to Buy
Small-cap stocks can be an individual investor's best friend.
In the period between 1927 and 2009, small-cap value stocks returned 14.9% per year.
Meanwhile, returns on large-cap value stocks averaged roughly 3% less per year.
So why do these small frys outperform their larger cousins?
First of all, their small size makes them fly under the radar of many institutional investors. 
What's more, mutual funds and pension funds have billions to invest, making it nearly impossible to buy and sell small stocks without having a huge influence on the price. As a result, a fund manager may find himself chasing a stock higher as he tries to take a meaningful position simply because he's the only big buyer.
Second, because the big fish tend to attract the big bucks, small caps are often ignored by Wall Street analysts.  Most analysts simply aren't about to spend precious hours researching a company that no one follows.
So "in-the-know investors" buying small cap dividend payers face a lot less competition and can pick up shares at a good price.
Plus, many of these small cap dividend machines actually have a lot in common with their big brethren. 
Like many large-cap, dividend-paying stocks, these companies generate tons of cash flow, have great brand names and wide competitive moats in their respective industries.
More importantly, they also have a history of dividend growth. They just happen to be much smaller than giants like Coke (NYSE: KO)and Procter & Gamble (NYSE: PG).
The bottom line: Investors who are willing to accept a slightly higher degree of risk should consider investing in small-cap value stocks that pay dividends.
Three Small Cap Dividend Machines
With that in mind, here are three small caps that are members of the Russell Global Small Cap Dividend Achievers Index.  To qualify they must have raised their dividends annually for more than 10 years and meet minimum cash volumes. 
In short, these are companies that throw off plenty of cash and safe dividends.
They include: