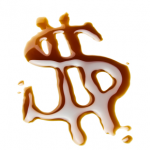 Weary investors scouring the landscape to find decent dividend stocks to buy should take a hard look at the latest list of Dividend Aristocrats.
The S&P 500 Dividend Aristocrat Index measures the performance of companies in the S&P 500 Index with amarket value of at least $ 3 billion that have increased dividends for at least 25 consecutive years.
In 2013, only 54 companies, approximately 11% of companies in the S&P 500, made the cut.
Actually, it's no surprise this group of dividend stocks is tiny.
Think about it.
These companies have raised dividends for the last 25 years - a period of time that included the Great Recession, numerous oil price shocks, at least two major market meltdowns and wars in Iraq and Afghanistan.
If they can steadily raise their dividends in the face of that kind of adversity, you can be pretty confident they're going to be around for awhile.
They're the kind of companies that consistently deliver the goods, having outperformed the rest of the S&P 500 on a regular basis. The Aristocrats returned 4.59% annually over the last five years, while the group as a whole produced a negative 0.25% return for the period.
These are businesses with strong balance sheets, healthy earnings and cash flow generation that can help you protect your portfolio - regardless of the market's direction.
But not every Aristocrat is worthy of your hard earned dollars.
Some drop by the wayside. Others are increasing their dividend by draining capital from their business.
Here's what to look for when choosing the best dividend stocks to buy.