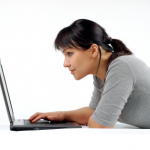 Until recently you rarely if ever heard technology mentioned as a good sector to search for dividend-paying stocks to buy.
Technology companies for decades have eschewed paying dividends to shareholders - to grow, you had to spend money. They plowed their annual profits back into the company, spending on research and development or acquiring smaller tech companies that improved their product offerings.
Only the largest tech companies like International Business Machines Corp. (NYSE: IBM) ever paid meaningful dividends to their shareholders. If a tech stock paid a dividend, investors would take it as a sign that the company had matured and was no longer a growth stock with meaningful opportunities for appreciation.
In fact, a dividend declaration by a technology company could often lead to a sizable stock decline.
But those days have changed.
How Tech Companies Evolved Into Dividend-Paying Stocks
Tech stopped shunning dividends in the 1990s when tech stocks went through a boom phase.
That's because institutional investors have mandates that prevent them from buying anything other than dividend-paying stocks, and they felt they were missing the action in the technology and Internet sector. They began to pressure tech stocks to pay a small dividend so they too could participate in the runaway rally.
Since then we have seen many of the tech giants initiate regular dividend payments to their shareholders. They were never intended to be significant but things have changed dramatically in the last decade.
Today many of these tech giants have seen their stock prices decline as their cash balances increased. They have raised the dividend to the point that tech stocks can now be a meaningful addition to income portfolios - especially for pre-retirement investors looking for income streams that will still be healthy 10 years from now.
Here are a couple examples of some of the best sources of yield in tech.