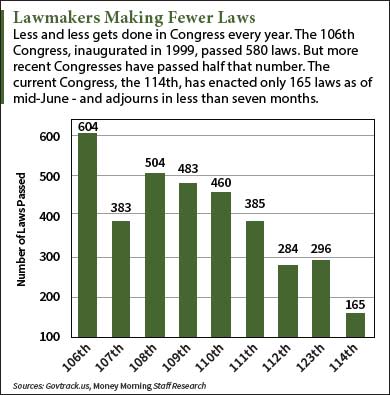 Our do-nothing Congress gets less done every year.
The current Congress is on track to pass the fewest laws in the history of the republic. And while gridlock is partly to blame for the do-nothing Congress, that's only half the story.
Congress can't get anything done because it simply doesn't have the time.