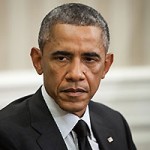 A new fiduciary rule was unveiled by the Obama administration today.
The new protections, called fiduciary regulations, will require financial professionals to put their clients' interests before their own financial gain when offering individualized retirement advice.
While this sounds like a positive development, let's be clear: You were intentionally left out of the decision-making process.