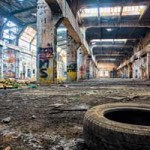 The Donald Trump crusade to bring manufacturing jobs home to America now extends to Apple Inc. (Nasdaq: AAPL).
In a Monday campaign speech at Liberty University in Lynchburg, Va., the front-runner in the Republican presidential race promised to force Apple to return long-lost factory jobs to the United States.
But Donald Trump's plan, which involves slapping punitive tariffs on Apple and other U.S. corporations, won't work. It can't work.