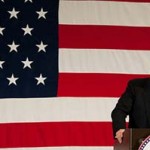 A controversial Donald Trump campaign polled number one going into the Republican debate Aug. 6. Conservative media darling FOX News loved Trump going in...
But a noticeable shift occurred following last week's debate. The news outlet's headlines were scathingly anti-Trump.
Why is the Republicans' favorite media network at odds with the Republicans' favorite candidate?
There are several causes media outlets, including FOX News, would have you believe are behind the FOX News-Trump breakup.