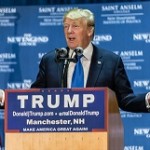 There are lies, and then there are Donald Trump lies.
Even in the realm of politics, Trump's endless stream of whoppers is extraordinary. This isn't the usual political fudging or mild exaggeration. Many Donald Trump lies are blatantly false.
That raises some big concerns, mainly whether America could elect such an over-the-top liar as president.