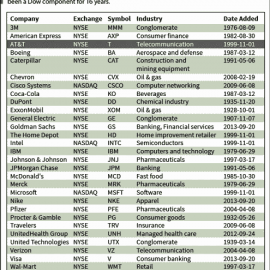 In the 128-year Dow Jones Industrial Average history, components have changed only 53 times.
Today (Friday) the iconic index announced its 54th Apple Inc. (Nasdaq: AAPL) will replace AT&T Inc. (NYSE: T) on March 19.
AAPL - the most valuable company in the world with a market cap of $732 billion - has long been considered for addition to the Dow.