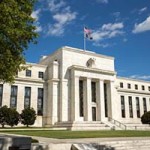 Good morning! The Dow today (Monday, Dec. 14) fell 20 points in the opening hour.
Today the Dow Jones Industrial Average is reacting to the Federal Reserve's meeting next week on whether or not interest rates should be raised.
Crude oil prices came close to an 11-year low to open the market. Fears of oil glut and a pricing war between OPEC and non-OPEC producers dropped the price to $35.62 per barrel.