drug prices
Article Index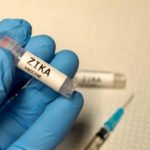 We could see a Zika drug price gouge in the not so distant future - thanks to the French big pharma firm that is taking the medication's trials over from the U.S. Army.
But that's hardly the worst part of this potential big pharma/U.S. government drug transaction.
Here's a look at the vaccine's atrocious path to potential reality - a path it's on right this minute...