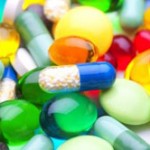 A sector of the pharmaceutical market known as "high-margin specialty drugs" is presenting us with the best pharmaceutical stocks to buy now.
According to experts at PricewaterhouseCoopers, consumer spending on high-margin specialty drugs hit $87.1 billion in 2012. In five years that number will quadruple to $401.7 billion.
The Wall Street Journal reports that total U.S. prescription drug spending was just $325.7 billion in 2012.