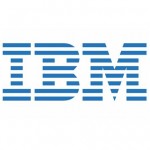 At the start of every earnings season, investors typically turn to Alcoa Inc. (NYSE: AA) - the first company in the Dow Jones to report earnings each quarter - as a market bellwether.
But Alcoa is no longer a reliable market indicator.
"With this upcoming earnings season, we wouldn't put nearly the same confidence [in Alcoa] that we would just five or six years ago," Ryan Detrick, a Cincinnati-based analyst at Shaeffer's Investment Research, told Bloomberg News. "The company's results now predict the direction of the market about as well as a coin flip."
In fact, Money Morning Global Investing Strategist Martin Hutchinson said Alcoa, the largest producer of aluminum in the U.S., should never have been used as an economic indicator.
"I don't think Alcoa was ever a very good bellwether; it just reports first," Hutchinson said. "The aluminum cycle tells you something about manufacturing conditions, but manufacturing is a small part of the economy these days."
So if not Alcoa, then what stocks should investors pay attention to this earnings season?