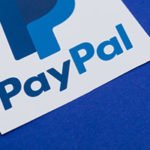 I see it every time earnings season rolls around, and it always bums me out: Millions of investors try to pick the right stock to buy at the right time for the right price, hoping maybe the company they've picked beats earnings estimates this time.
If they're right, they can pocket 7%, 10%, 15% in profits. If they're wrong, oh well - there's always next quarter.
It might sound like investing, but it's not all that different from rolling the dice or betting the ponies. Going through earnings season like that is a gamble - one that no one needs to make. It's even riskier during a global pandemic when companies are either crushing it or barely getting by.
You don't need to leave money on the table, though, or sit earnings out. You don't have to risk for the chance to pocket a little.
The smarter, safer, and just plain more profitable way to speculate on corporate earnings is to trade them. That way, you're in and out, counting your gains before the report hits the Street.
You don't necessarily need management to hit a home run; the stock doesn't need to skyrocket, it just needs to move.
And you don't have to take my word for it, either. I'm going to show you how this works with a company I suspect just put a very solid quarter on the books: PayPal.