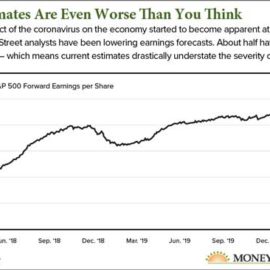 Earnings per share estimates are badly out of whack right now, which is skewing valuation metrics investors use to judge whether stocks are properly valued.
The market volatility from the coronavirus pandemic has created a lot of uncertainty that has caused a delay in analyst updates of their EPS estimates.
That has stocks looking cheaper than they really are.