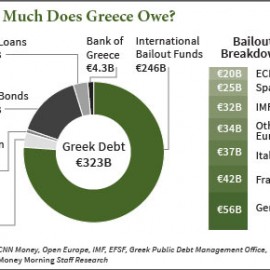 Greece is on track to run out of money in two weeks.
Unless officials can alter its current burn rate, the Mediterranean country will hit a cash wall on April 8, according to German newspaper Frankfurter Allgemeine Sonntagszeitung.
Exactly how much does Greece owe?
The country is 323 billion euros in debt ($352.7 billion) - more than 175% of its GDP.