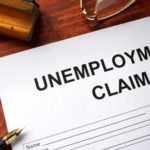 Initial jobless claims for the week ending March 21, 2020, were a record 3.28 million.
That's 11.6 times the week before, when 281,000 claims were filed, and 4.72 times the previous record of 695,000 Americans seeking benefits way back in the week ending Oct. 2, 1982.
But that didn't stop the Dow Jones Industrial Average from soaring 1,351.62 points, or 6.38%, to 22,552.17 yesterday.
Is that crazy?
NO - and yes.