EKSO stock
Article Index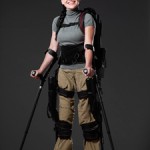 One of Wall Street's cardinal sins is a "set it and forget it" mentality. What I mean by that is there's often a flurry of interest in specific stocks and then... nothing.
That's too bad because the devil, as they say, is always in the details. In that spirit, let's check in on two of our favorite recommendations today: Ekso Bionics and Consolidated Water.
Both, I'm excited to report, remain compelling buys.