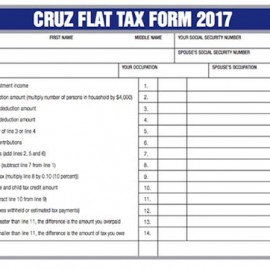 While the Ted Cruz tax plan has several features that would promote economic growth, it also has an Achilles' heel that could severely undermine its benefits.
The Cruz tax plan would radically change how Americans pay taxes, making it simpler for both individuals and businesses. Just about everyone comes out ahead.
But the Ted Cruz tax plan it also creates a dangerous new tax.