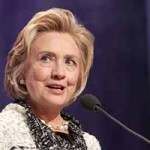 Democratic presidential hopeful Hillary Clinton holds sway over U.S. markets. Over the past three weeks, two comments from her wiped millions off the value of an industry...
A 21-word tweet from Clinton sent the SPDR S&P Biotech ETF (NYSE Arca: XBI) - a collection of some of the largest biotech stocks on the market - down 5% on Sept. 21. The former first lady struck again Oct. 30. She tweeted an attack on prisons. Prison stocks promptly took a dive. Corrections Corp. of America (NYSE: CXW) fell as much as 6% when the tweet surfaced - a $200 million loss of value.
But there's one sector that is proving impervious to Hillary Clinton rants. In fact, the last time a politician took aim at this industry, it doubled during the worst financial crisis in recent memory.