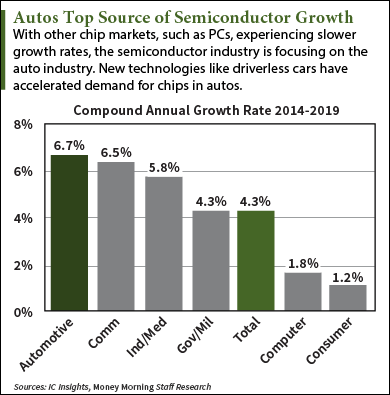 Some of the next best tech picks to add to your portfolio will be driverless car stocks.
Growth in driverless car technology has already started – but will really take off over the next 10 to 20 years.
A Boston Consulting Group forecast says the global market for driverless car technology will skyrocket to $42 billion by 2025 and then nearly double to $77 billion by 2035.