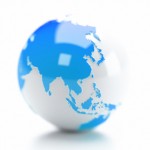 If you're looking for ways to profit from soaring emerging market growth, you don't have to go overseas.
Some of the best investments to play emerging economies are in the United States.
Investors need exposure to emerging market growth, as U.S. GDP grew a paltry 2.2% last year, ranking 137th worldwide. The prospects for this year don't look much better.