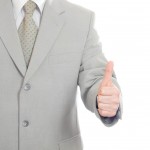 When bad news is good news for stock markets you know just how convoluted the current economic environment is.
According to the May jobs report out today (Friday), the U.S. unemployment rate ticked up to 7.6% in May from 7.5% in April, the first increase since the start of 2013. And, markets rallied on the news. The Dow Jones soared more than 200 points by mid-day.
Some will say the May jobs report was good news - thousands of out-of-work people returned to the work force, and the 175,000 jobs added beat expectations.
The reality is we're just treading water. And the labor force participation rate is still at 30-year lows.
But the real good news is the jobs report means more U.S. Federal Reserve support, which will fuel markets already hitting record highs.