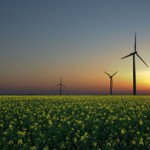 The coming year promises to have energy markets move further into renewable energies.
But in the short term, contrasting results from this transition are emerging from both sides of the Irish Sea.
These developments are a reminder that the path toward greater reliance on wind and solar power will not be without short-term problems.