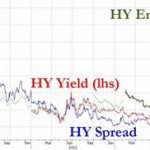 Following some nice recent gains and despite a dip on Tuesday, the market currently remains at just below $60 a barrel for West Texas Intermediate (WTI) crude oil futures in New York.
The recent rise in prices would seem to be just what the smaller operators in the United States need to avoid a sector meltdown.
A few months back, when prices were pushing lows of $40 a barrel, there was widespread talk of a wave of bankruptcies coming in the oil patch. The picture is now better, given a recovery in crude prices.