energy market
Article Index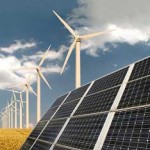 Energy demand worldwide is increasing, even according to the latest IEA report. And historically, this is the quarter of the year where the demand figure is the weakest.
In fact, in each of the last several years, the IEA has cut demand estimates in the first quarter only to increase them multiple times later in the year.
And that's not the only thing the pundits missed. You see, there are two market developments combining to open up a range of new investment targets all across the energy sector...