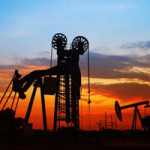 With OPEC's Vienna Accord to cut oil production, Russian production moves, and projected post-election oil and natural gas prospects in the United States, the market's attention has been focused on the supply side of the market.
But it's the demand side that's now once again moving up - across a rather broad spectrum of energy sources, too.
And what's really surprising is where this demand is coming from. Asia, as you may have guessed, is still in first place when it comes to energy demand growth.
But in second place is a region most investors don't even think about.