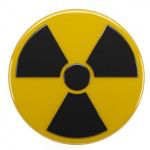 Three Mile Island. Chernobyl. Sellafield. Fukushima.
These are just the most famous names from an alarmingly long list of civilian nuclear incidents. Each of these accidents resulted sparked intense public debate on the future of civilian nuclear power.
Is it really safe? What do we do with the waste? It'll be toxic for tens of thousands of years? How bad will the next accident be? What kind of trade-off are we making? These are just some of the questions mooted in the wake of these and other nuclear accidents.